Computer attacks, operational errors, network outages and data breaches can completely paralyse an organisation by bringing down the information infrastructure and communication lines. This in turn can damage relations with clients, suppliers and regulators.
Cyber is a fast moving threat and in times of uncertainty you need an insurer that you can trust. At Tokio Marine, we have the time, product and expertise to help you with your insurance needs.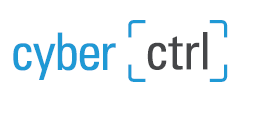 Data Protection & Network Interruption Insurance
Our modular policy provides comprehensive first party and third party coverage that can be tailored to suit your client's needs. We know there is no one size fits all and that's why our policy is structured for ease of customisation.
Our coverage is available with a maximum line size of AUD25M.
First Party
Business Interruption
Contingent Business Interruption
Digital Asset Damage
Incident Response Expenses
Cyber Extortion
Funds Transfer Loss
Third Party
Security and Privacy Liability
Multimedia Liability
Regulatory Defence and Penalties
Payment Card Industry Fines and Expenses
Optional add-on
Reputation Harm now available under our Cyber product.
In today's world, previously dismissed minor incidents can now be dramatically amplified through media activity. In particular the rise in social media has seen a paradigm shift in control over what is said about a company moving from censored public relations statements to anything that anyone who has access to the internet can think of.
When companies face such adverse media, the effect can be extremely damaging, with potential consumer boycotts, loss of margin and extra costs putting a huge strain on profitability.
Our reputational harm extension provides an indemnity for lost profit attributable to an adverse media event.
Download Cyber Brochure Here
To find out more about our Cyber product please contact:
Alice Hung

Senior Development Underwriter

Tel: +61 2 9225 7520

Mob: +61 422 317 812

alice@tokiomarine.com.au