We strive to be creative and innovative as we look to build the Tokio Marine Group. We strive to be brave in our decision making and proud of our achievements, working not only for ourselves but also for future generations. Guided by the principles outlined below, we always act ethically and fairly and conduct ourselves with integrity.
For our Customers
We always provide safety and security to our customers.
We offer suitable products and services, and continually improve our processes in response to customer expectations. To that end, we pursue simple, speedy and highly transparent working practices to ensure efficiency in everything we do.
We always work to reduce costs to offer fair prices to customers.
Together with Our Colleagues around the World
We value each other as individuals, recognise each person's dignity and worth, and understand that we all have personal responsibilities to meet
We are a team of professionals with great individuality; we collaborate to make our jobs rewarding and to increase our motivation
We are given opportunities for personal and career development and are compensated and promoted fairly
We create an environment that is conducive to discussing issues openly and making constructive suggestions.
For our Business Partners
We build relationships of mutual trust with brokers and our agents, working with them to respond to customer needs.
We aim for mutually sound growth and development with all our business partners.
For the Community, Society and the Global Environment
We strive to be a good corporate citizen and to contribute toward the creation of a society that is healthy and secure for all.
We spare no effort to protect the global environment for coming generations.
For our Shareholders
Through our wholehearted commitment to these principles, we will ensure that our shareholders benefit from their ownership of the Tokio Marine Group. We will provide them with profitable returns that adequately reflect their investment in us and our organisation.
Modern Slavery
Modern Slavery refers to enslavement and servitude, all forms of forced labour and human trafficking, etc. The International Labour Organisation (ILO) reported in a 2014 survey that there were approximately 21 million victims of forced labour worldwide (as of 2012) while annual illicit profits reached US$150 billion (estimate), which shows that even in present times slave labour and human trafficking are serious social problems.
Modern Slavery Act 2018 of Australia
Following the United Kingdom, the Australian government enforced the Modern Slavery Act 2018 in January 2018. The act requires entities based or operating in Australia, which have an annual consolidated revenue of more than ASD 100 million, to report (register) every fiscal year on how they assess risks of modern slavery in their operations and supply chains as well as actions to address these risks.
In 2020, the company reported (registered) its modern slavery statement to and with the Australian government under the country's Modern Slavery Act 2018. Tokio Marine Management Australasia Pty Ltd will continue to report its modern slavery statement without fail, and together with its employees and business partners, will implement initiatives to prevent slave labour and human trafficking.
Please see below a link to the latest Modern Slavery Statement
Modern Slavery Statement for the fiscal year 2022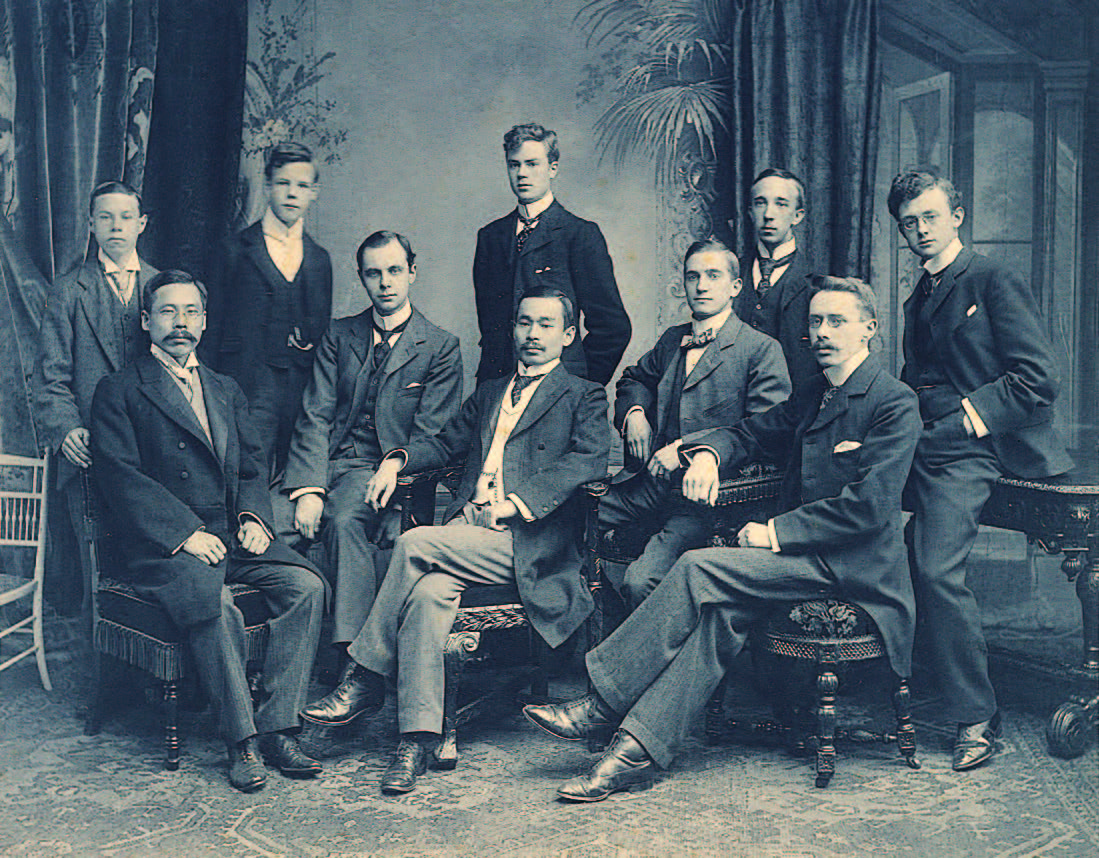 Photo taken at London circa 1900